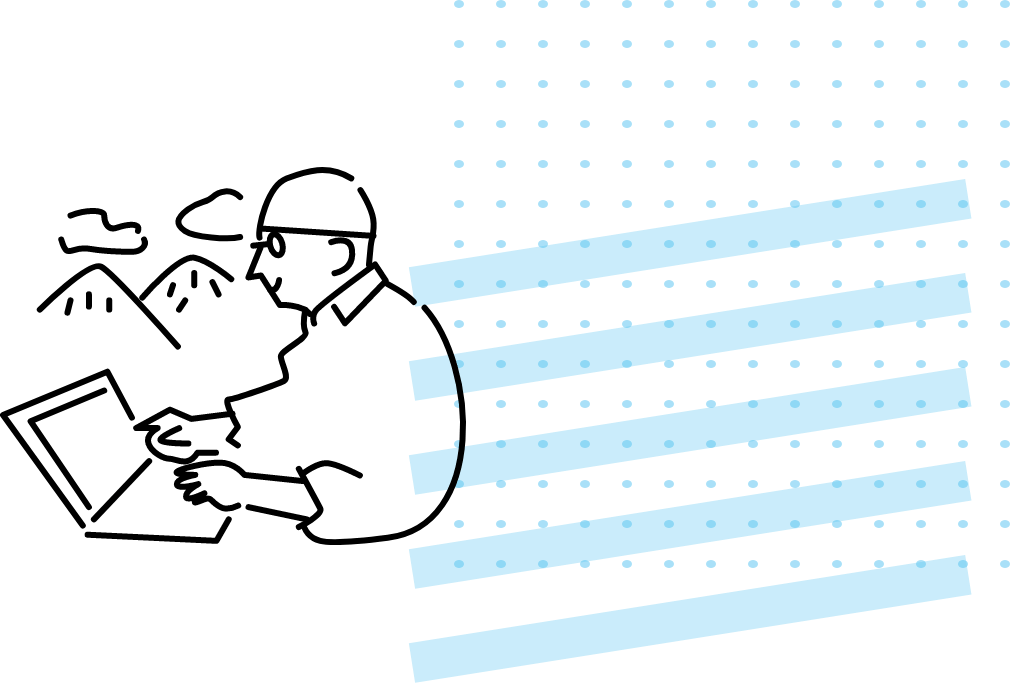 About Tokushima Working styles
+
"Tokushima, the place where people come together and innovate"
Over the past decade, the emergence of ICT (Information and Communication Technology) has
helped create the most rapidly growing industry sectors, by transforming work styles and lifestyles and making it possible to work from anywhere.
Taking advantage of these new technologies, Tokushima Prefecture has been attracting companies and satellite offices since 2012. Now, more than ever
before, new initiatives and innovation projects are born through the formation of relationships between local communities, small businesses, and growing
Up until now, new initiatives "innovation" have been born through the relationships between companies expanding from outside the prefecture, local companies, and local residents.
companies from other prefectures. By bringing people together and combining different working styles, we build the road towards the creation of new and
truly innovative ideas which is what "Tokushima Working styles +" is all about.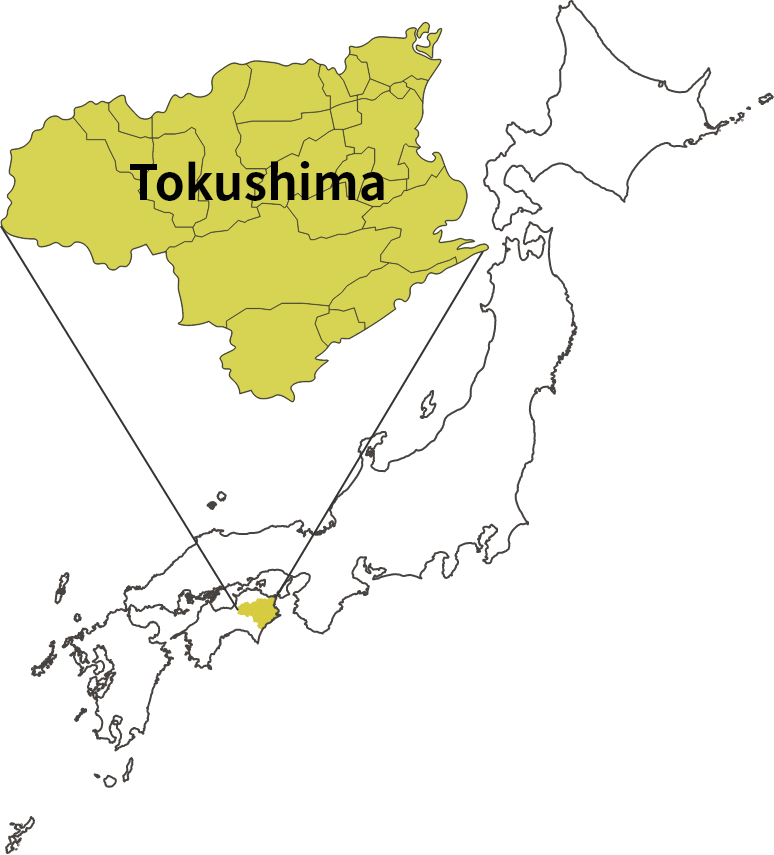 What to expect in Tokushima?
Tokushima Prefecture is located in south-eastern Shikoku, one of four prefectures on the island. Rich in nature, Tokushima is surrounded by sea to the east and south, and mountains which account for approximately 80% of its total surface area.
Tokushima Prefecture launched a program to install an optical fiber network throughout the entire prefecture by the mid-2000s. Equipped with one of the best broadband networks in Japan and utilizing its rich natural surroundings, Tokushima has vowed to attract satellite offices of companies from urban areas. Over the last few years, there's also been a community effort to increase the number of coworking spaces and attract individuals interested in flexible or alternative working styles such as "workation", combining work and vacation.
Come to Tokushima, a place full of new encounters, discoveries, and experiences!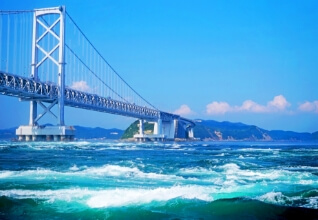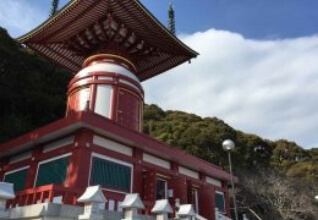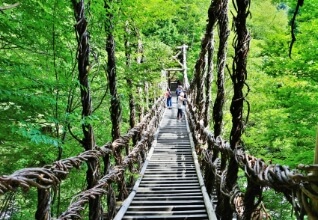 Why Tokushima is perfect for satellite offices?
The Tokushima Satellite Office Project has attracted nationwide interest as a great success story and the Prefecture now boasts the largest number of satellite offices in Japan. The reliable and high-speed broadband infrastructure throughout the region has made it possible for individuals and companies to work in the same efficient and productive manner as in the city, while striking a better work-life balance. At the same time, the increasing number of satellite offices has fuelled new initiatives in the quest for regional revitalisation.
Tokushima has introduced a series of incentives to attract and support foreign-affiliated companies who are operating or considering expanding functions, such as satellite offices in the prefecture. For further information, please contact us.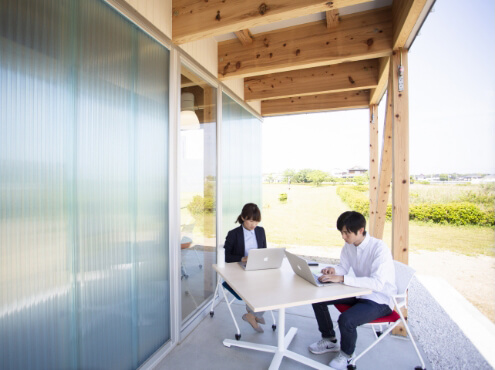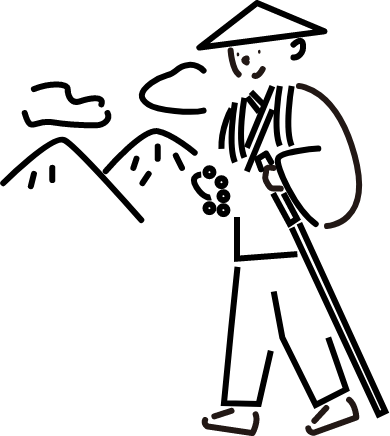 Coworking space – what's it like?
Tokushima's rapidly developing coworking spaces offer a vibrant atmosphere, perfect for both work and networking. Coworking creates a sense of community, where you can meet new people, exchange ideas, build awareness and develop new ways of thinking. Come to Tokushima and reconnect with nature at a creative and innovative work environment!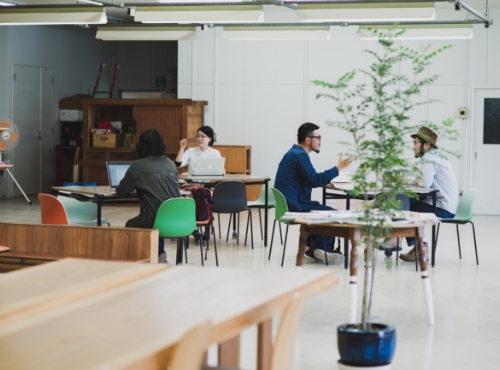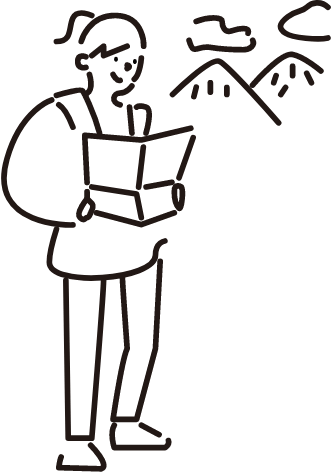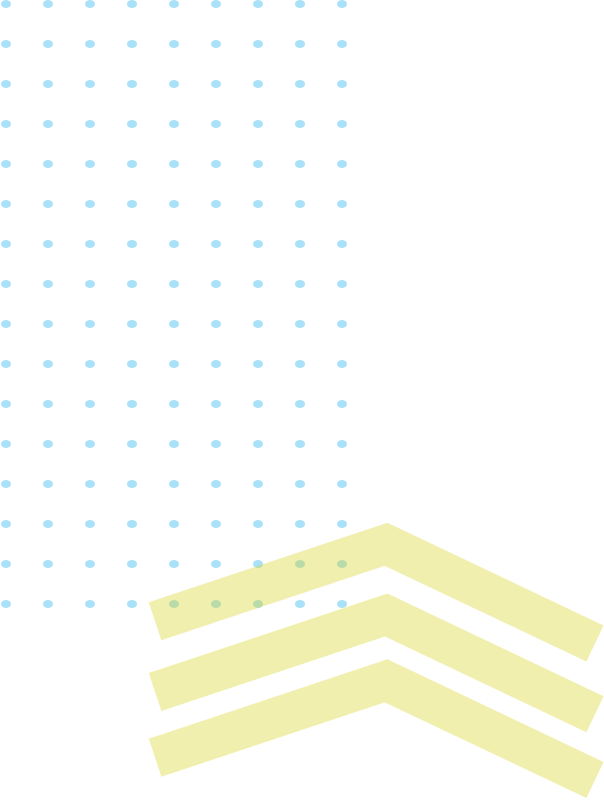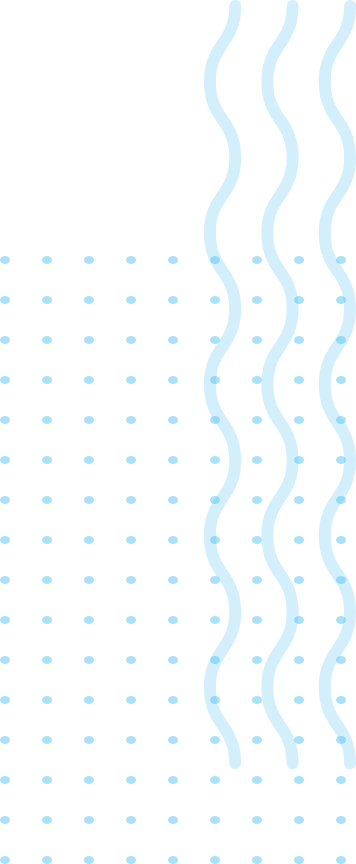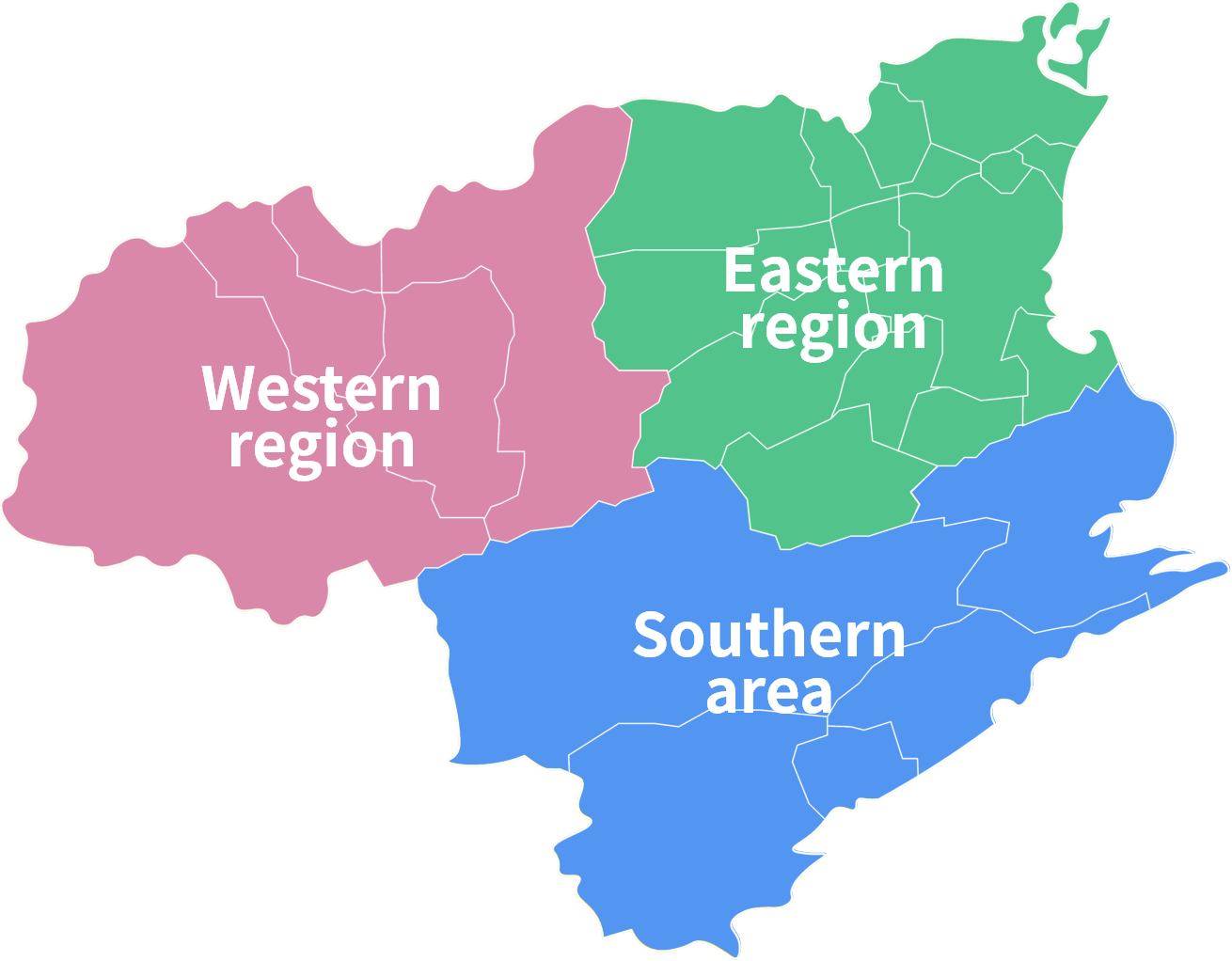 Eastern
region
Southern
region
Western
region
Kamiyama Valley Satellite Office Complex

〒771-3421
49-1 Chino, Shimobun, Kamiyama-cho, Myozai-gun, Tokushima

Tel.050-2024-4385

Reception time 9:00 to 17:00

Yoshinogawa City Coworking Share Office
Ki-Da

〒776-8611
252-1 Kamojima, Kamojima-cho, Yoshinogawa-shi, Tokushima (inside Yoshinogawa Civic Plaza)

Tel.0883-22-2453

Reception time 9:00 to 22:00

Regional exchange base "new house"

〒771-4102
84 Kamimiya-mae, Sanagochi-mura, Myodo-gun, Tokushima Prefecture

Tel.088-636-4030

Reception time 9:00 to 17:00

Exchange space kocolo

〒773-0001
19 Shinko, Komatsushima-cho, Komatsushima-shi

Tel.0885-33-0302

Reception time 9:00 to 19:00
Anan Smart Work Office

〒779-1243
14-1 Minamikawabuchi, Kamifukui,Nakagawacho, Anan, Tokushima (in Anan City Science Center)

Tel.090-5144-6164

Reception time 9:00 to 21:00

Ebisutei

〒776-8611
31 Hiwasaura, Minami, Kaifu District, Tokushima

Tel.0884-70-5831

Kaiyou Satellite Coworking Center
(Shiroyamasou)

〒775-0301
4-1 Sange, Tomoura, Kaiyō, Kaifu District, Tokushima

Tel.0884-76-1513

Reception time 8:30 to 17:15

Ringyou Business Centre

〒771-5408
Yoshino, Naka, Naka District, Tokushima

Tel.0884-62-1175

Reception time 9:00 to 17:00
San.San.Lab

〒779-4701
4248 Kamo Higashimiyoshi, Miyoshi District, Tokushima

Tel.0883-79-5345

Moritei

〒779-3610
108 Wakimachi Oaza Wakimachi, Mima, Tokushima

Tel.0883-52-1577

Reception time 9:00 to 18:00

Regional Community Exchange Site
"Manabeya"

〒778-0002
2226 Ikedacho Machi, Miyoshi, Tokushima

Tel.080-1993-2000

Reception time 9:00 to 18:00

Coworking Space NEDOKO

〒779-4101
37 Nishiura,Sadamitsu Tsurugi, Mima District, Tokushima

Tel.0883-62-3111

Reception time 10:00 to 17:00

Satellite Office Taiken Centre "so"

〒777-0006
326-1 Miyauchi, Anabukicho, Kuchiyama, Mima, Tokushima

Tel.0883-52-1263

Reception time 8:30 to 17:00

heso camp

〒778-0012
2091-1 Ikedacho Ikeminami, Miyoshi, Tokushima

Tel.0883-70-0166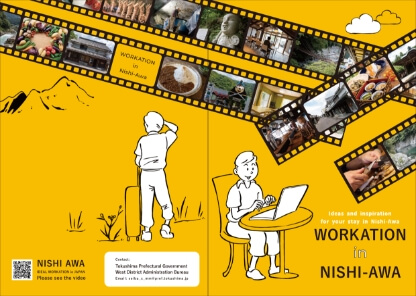 Pamphlet

WORKATION in NISHI-AWA Tokushima Prefectural Office, General Policy Formation Department, Regional Revitalization Bureau
tokushima Livelihood Support Division, Education and Work Creation Office.